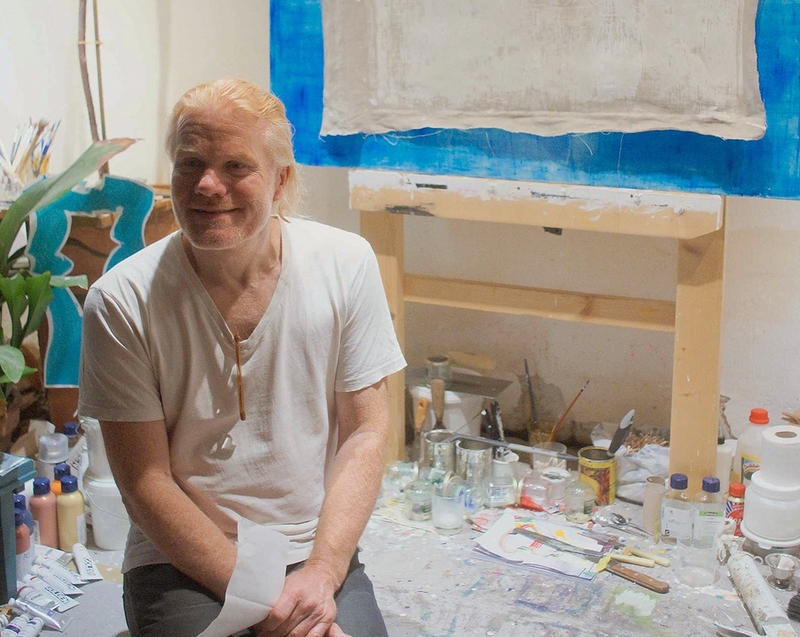 UPCOMING SOLO SHOWS
GALLERI NYBRO
30 NYBROGADE, 1203 Copenhagen K.
from here to nowhere
FRIDAY 17 JULY 2020 THROUGH SUNDAY 2 AUGUST 2020
OPEN EVERY DAY, INCL. SUNDAY 10 – 17
AND BY APPOINTMENT
Copenhagen, Denmark, Solo Show at quaint Galleri Nybro from Friday 17 July 2020 through Sunday 2 August  2020, in down-town, right by Frederiksholms Kanal next to Christiansborg Palace and the National Museum of Denmark.
KULTURSTATIONEN
GALLERIET, KULTURSTATIONEN IN HUMLEBÆK
origin
FRIDAY 4 SEPTEMBER 2020 THROUGH SUNDAY 6 DECEMBER 2020
OPEN EVERY FRIDAY – SATURDAY – SUNDAY
AND BY APPOINTMENT
Humlebæk, Denmark at the newly opened Galleriet at KulturStationen.  A 3 month Solo Show from 4 September to 6 December 2020. Very close to Louisiana Museum of Modern Art.

I paint.
Artistically connected with the ancient ink tradition of East Asia, some of my deepest roots are found in it's calligraphy and landscape painting.
As opposed to ink on silk or paper, I use acrylics on canvas, linen or cotton. And I paint in all the colours of the rainbow, but often use only one, two or three pigments in any given work.
Monochromes fascinate me. Unfolding each colour, each pigment, to its full potential.
I painted my first painting, a portrait, at 12, but then focused on writing. I wrote among other things drama for the theatre, where I was fortunate to receive grants from the Danish Arts Foundation, the Danish Literature Council and the Danish Theatre Council.
In the wordless universe of painting however I might get closer to something I find essential.
I work with my relation to, and inevitably lacking logical understanding of something as airy, intangible, yet always present, as infinity, eternity, soul, spirit, consciousness…
Or rather: Little by little I realised this is what I was doing.
The urge to work with colours, paint, came first. Theory followed later. Not the other way around.
Eternity… the infinite… has always fascinated me profoundly… and I've asked myself the wonderful questions:
What is eternity? Where does it come from? Can it arise from nothing? What is nothing? What is something? What was before something? Was there something before nothing? Alongside nothing? What is consciousness? What is spirit?
My paintings are optimistic attempts at finding a particular balance between matter and spirit, a kind of basic research into approaching some kind of answer to these fantastic, in all eternity unanswerable questions about the unapproachable, inexplicable, inexpressible, incomprehensible, indescribable, endless, eternal…
But first… and last…  colour by colour… canvas by canvas… in the course of 25 to 100 hours or more, I create works where it's imperative for me to convey the ethereal play of colour, light and darkness, to prepare a seedbed for precisely that unique experience the observer or observers have individually or collectively at the moment they see the painting.
An experience which probably has more to do with the observers own inner life and way of percieving than the work itself.
My studio is located in Humlebæk, Denmark and I recive individual visitors by appointment. It's close to the Louisiana Museum of Modern Art, one of Europes great modern art institutions, beautifully situated on the coast 35 km north of Copenhagen and always worth a visit.
Paintings are available at the studio and from exhibitions. Prepaid international consignments are also welcome. I'm represented at Galleri Nybro (est. 1989) right by the canals and the National Museum of Denmark in downtown Copenhagen with several shows a year, next solo show will be from Tuesday 21 July 2020 through Sunday 2 August  2020. I'm also a member of  "Kunstrunden Nordsjælland" (Art Circle North Zealand) with yearly exhibitions and artists studio visits in North Zealand, just north of Copenhagen.
I primarily paint in two formats: 30 x 32 x 3 cm and 145 x 115 x 3 cm, like those presented here, however my paintings come in all shapes and sizes.
You're welcome to visit my Instagram. Click the Instagram logo in the menu.
3 paintings from my Ripples-series as seen in Vanity Fair's: Home Is Where The Art Is, June issue 2020
If you have any inquiries please don't hesitate to mail using the form below.
Vanity Fair, Home Is Where The Art Is… June 2020:
EGE-ARP HANSEN_VANITY FAIR_06_07_HIWTAI.indd-1

.